FOURTH SUNDAY AFTER EPIPHANY
READINGS
Micah 6:1-8
Psalm 15
1 Corinthians 1:18-31
Matthew 5:1-12
THE COMING WEEK AT GLORIA DEI
January 29th – Fourth Sunday After Epiphany
9:30 AM  In-person worship in sanctuary
9:30 AM  Worship on Facebook
10:30 AM  Annual Congregational Meeting
January 30th – Monday
10:30 AM  Winter Book Group via Zoom
February 1st – Wednesday
9:30 AM   Ladies gathering @ Karla Johnson's home
February 2nd – Thursday
Office Closing at Noon
February 3rd – Friday 
Office Closed/Pastor's Day Off
February 5th – Fifth Sunday of Epiphany 
First Sunday Food Collection 
9:30 AM  In-person worship in sanctuary
9:30 AM  Worship on Facebook
10:15 AM  Coffee & Fellowship
Sign up here to receive eNews from Gloria Dei and keep up to date with all events occurring at our church.
The recording of last Sunday's worship can be found by clicking here:
The recording of our Christmas Concert from December 11th, 2022 can be found here:
NEWS & EVENTS
The Annual Meeting of the Congregation will be held this Sunday, January 29, after worship in the fellowship hall. All Gloria Dei members are urged to attend.
The next Gloria Dei Adventure will be Wednesday, February 15! Our destination this time is the Imagine Museum of contemporary art glass in

St. Petersburg. With a 4.9/5 Google rating, Imagine is one of the growing number of world-class museums in St. Pete. We will travel by motorcoach and have lunch at the museum. Cost is $65. Sign up at church or call the church office. Seating is limited.
Are you interested in becoming a member of Gloria Dei? In addition to regular membership, associate and seasonal memberships are also options. Speak with Pastor Doug if you are interested or would like more information.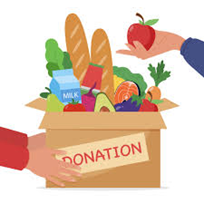 A week from Sunday, February 5th, is our monthly gathering for community food pantries. As you are shopping or cleaning out your pantry next week, consider what you could contribute. Nonperishable items of any type or quantity are welcome.