EIGHTEENTH SUNDAY OF PENTECOST
READINGS
Ezekiel 18:1-4, 25.32
Psalm 25:1-9
Philippians 2:1-13
Matthew 21:23-32
THE COMING WEEK AT GLORIA DEI
October 1st – Eighteenth Sunday after Pentecost
                First Sunday Food Collection
  9:30 AM  In-person worship in sanctuary
9:30 AM  Worship on Facebook
10:15 AM   Coffee & Fellowship
October 2nd – Monday
10:30 AM  Fall Book Group via Zoom
October 4th – Wednesday
9:30 AM  Ladies Social Gathering
October 6th – Friday 
                 Office Closed/Pastor's Day
October 8th – Nineteenth Sunday after Pentecost
    9:30 AM  In-person worship in sanctuary
9:30 AM  Worship on Facebook
10:15 AM   Coffee & Fellowship
Sign up here to receive eNews from Gloria Dei and keep up to date with all events occurring at our church.
The recording of last Sunday's service can be viewed on our Facebook page or click the link below:
NEWS & EVENTS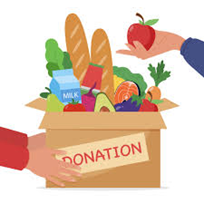 This Sunday, October 1, is our monthly gathering for community food pantries. As you are shopping or cleaning out your pantry, consider what you could contribute. Nonperishable items of any type or quantity are welcome. Your generosity make a difference!
PEOPLE
Members & Friends Connection is where information can be found about people important to us but who are homebound or now living outside our community. Click on the link above to go directly to that page.